Cistern and Seat Cover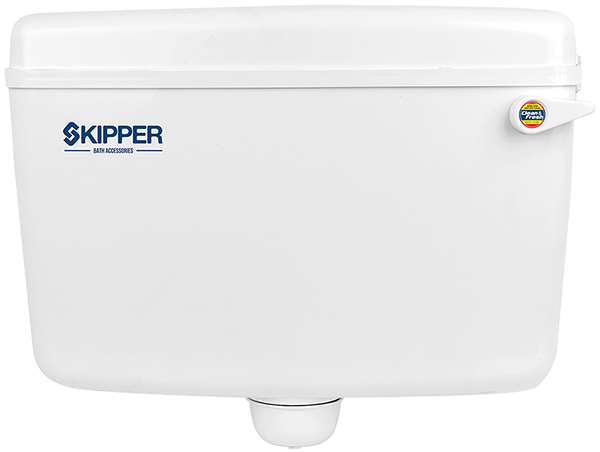 Cistern
Skipper Pipes' cisterns are built to last and designed to perform, thanks to cutting-edge technology and best-in-class material. Made of high-quality virgin poly-propylene, these aesthetically designed bathroom fixtures and easy to operate and easy on the wallet.
Main features:
Single flush and dual flush

Made with anti-bacterial knob

10-litre capacity

Can adjust to 6-litre water savings

Robust fill valve to withstand high water pressure
Seat Cover
Skipper Pipes' toilet seat covers are cutting-edge fittings that are just right for all European-styled water closets. These entirely hygienic products are extremely easy to maintain and come in a variety of colours to suit your bathroom interior to the tee.
Main features:
Made of high-quality poly-propylene

Easy to clean

Come with jet spray provision as well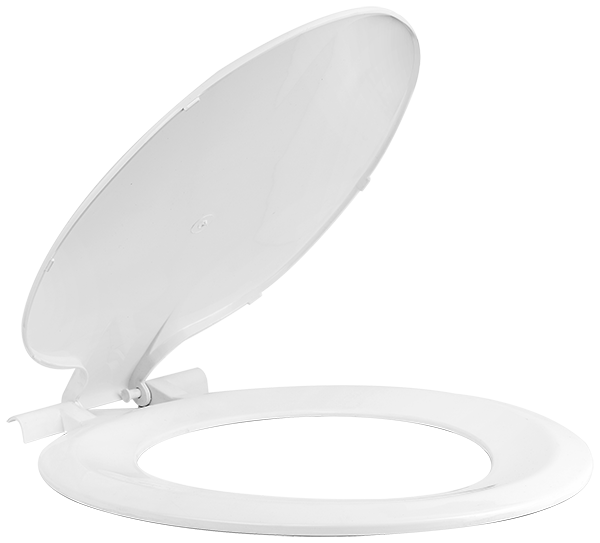 FAQs
Toilet cisterns are tanks that store water for flushing. It has different components such as lever, float ball, valves and inlet ball. The lever is connected to an external handle which when pushed fill the toilet bowl with clean water.
A toilet cistern needs to be cleaned so that it keeps working properly. You can clean toilet cistern just like the floor tile of your bathroom. Wear a pair of gloves and use a scrubber and cleaning agent to clean the sediments. Get damaged parts replaced.
A toilet is an indispensable part of the bathroom. A cistern is needed to flush the waste out. We offer cisterns that are made to last long. They are aesthetically designed and are easy to operate. They come with single flush and dual flush mechanism.
Normally, a toilet cistern refills in 45 seconds to 90 seconds. The flushing time is usually 10 seconds.
Cisterns are used in toilets to hold water to empty waste of the toilet bowl after use. In most toilets these days, the cistern is mounted on the toilet bowl. Our toilet cisterns come with single and dual flush.
A toilet cistern should be deep enough to accommodate at least 6 to 10 litres of water. Generally, toilet cisterns have depth of 16-mm to 200mm. Our toilet cisterns have a capacity of 10 litres. They can adjust up to adjust to 6-litre water savings.
Yes, a toilet cistern can overflow if it has a faulty valve. Many modern cisterns have overflow flush valve fitted. This ensures that there is no unsightly overflowing cistern. However, you will see a continuous flow of water in the toilet bowl